The New Moon in Taurus
After the super fast and energetic influence of Aries we now have a calmer and more stable influence of Taurus.
Taurus energy is connected to the element of Earth and will help us to feel more grounded as we work on our plans, goals and dreams.
Another big theme that's coming up for this New Moon is self-worth which makes sense as low self-worth doesn't help us to get very far now does it.
Take some time out to really go deep about your own self-worth and how it has impacted your life so far as well as it's responsibility for where you are right now too.
If you would like to work with the Taurus New Moon I have a 14 page guide and workbook available to Magickal Moon Club Members.
What is the New Moon all About?
The New Moon occurs when the Sun and the Moon meet in the sky causing the Moon to go dark when viewed from the Earth. The New Moon falls between the Waning Crescent (Balsamic Moon) and the Waxing Crescent Moon phases.

The New Moon is all about new beginnings, planting the seeds for the future and making plans. This is a time for contemplation and planning rather than action. This phase encourages introspection and connecting with our deeper selves and to do this in the modern world it's essential that we slow right now.

As we head towards the New Moon we find that our energy levels start to drop. I know I'm certainly feeling it. This dark phase we're in now encourages slowing down, healing and soothing.
When is the May New Moon in Taurus?
I'm in the UK and the New Moon is at 23:45 on Saturday 4th May

Here's a link to find out what time it is in your part of the world
https://www.timeanddate.com/moon/phases
I've also included some time zones below for quick reference.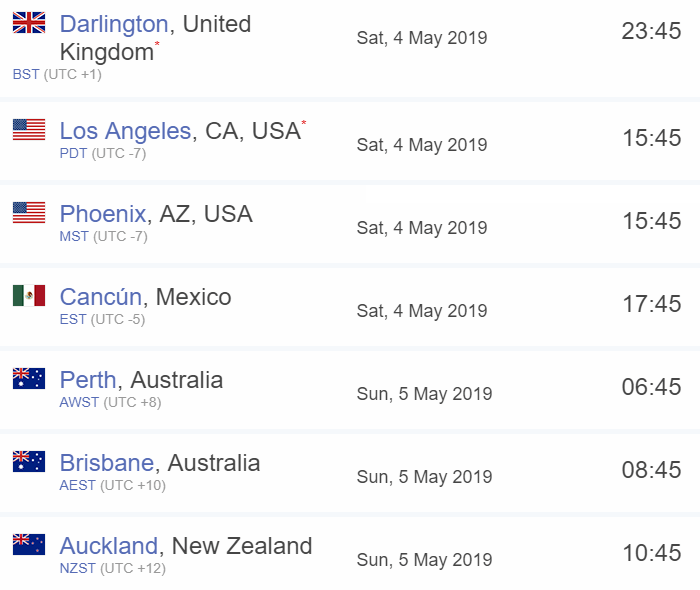 What does it mean when the New Moon is in Taurus?
Sign Element: Earth
Ruling Planet: Venus
Quality: Fixed
When Moon is in transition through Taurus the tension of previous days drops, people become calm and peaceful, feel stable and secure.
At the same time tendency to slowing down of thoughts and reactions can make people a little phlegmatic, inert and difficult on upstart. Great news after the influence of Aries!
It's better now to take care of home, run errands, restock supplies, and dedicate working time to routine maintenance. Wait with important business, signing important papers to avoid mistakes, due to slow reaction and thinking.
This moon sign is good for: Relaxing, eating and basking
This moon sign is not good for: Doing things you don't enjoy
Moon & Cards Energy Forecast
Find out more about the energy of the New Moon in Taurus and the rest of eight phases in the lunar cycle by signing up for my FREE Moon and Cards emails forecast.
New Moon Journaling Question
"What do you need to work on to improve your own level of self-worth"?
For a full set of New Moon journaling questions and tarot card spread to explore the energy of this New Moon check out The Magickal Moon Club and grab the New Moon in Taurus guide and Workbook >>

Things to do on a New Moon